PE & Sports Premium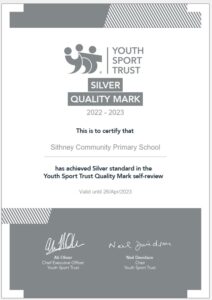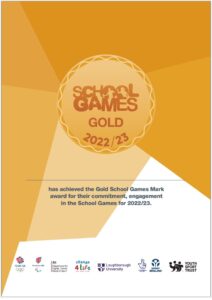 PE and Sports Vision Statement
Sport for fun, Sport for learning, Sport for life.
Physical Education
Sithney CP School delivers the Complete PE programme providing fun and simple to follow progressive PE lessons which build the children's physical literacy from Reception right through to year 6. It is fully aligned to the new National Curriculum and Ofsted requirements and focuses on the development of agility, balance and coordination, healthy competition and cooperative learning alongside sports specific focuses. Complete PE is a PE Curriculum recommended by the Youth Sport Trust.
The result is the children are provided with a consistent approach to PE right through the school, they steadily build leadership skills and as they become independent take ownership of their learning by contributing towards setting personal targets and assessing progress.
Swimming
Water confidence is a life skill. It is one of the most important skills we can teach our children because it can actually save their lives. Sithney School is committed to building every child's development in this crucial area. Recent changes to the National Curriculum have highlighted the importance of water confidence by targeting all primary aged children to achieve 25 m and develop lifesaving skills by year 6.
Cornwall is a coastal county, being surrounded on three sides by water. We recognise that Cornish children are more likely to regularly participate in both beach activities and pool activities as they grow and develop (this is very different to the experiences of children in other rural and urban settings). As such we are committed to our offer being extended to include 'open' water environments like the sea, lakes, rivers etc as well as the traditional 'closed' water environment of a swimming pool. This will ensure all our children have the opportunity to develop their skills to be more confident in the closed and open water environments they regularly use and come into contact with.
We offer a progression-based approach to swimming and water confidence as we do with all other areas of learning. Once children have mastered the skills needed in a closed water environment they then move to open water environments which take the children beyond physical swimming into becoming more aware and capable in managing and risk assessing these dynamic environments. It is important to note that water confidence is more than just being able to swim. Confidence in the pool does not necessarily transfer to confidence in the sea and as such it is important that children are not exposed to these dynamic environments until they are sufficiently robust and confident enough to manage them. To support with this, we use a range of partners, voluntary and community organisations which are specialists in this area.
 Approach
Closed water swim training
All children, where relevant, will be supported to develop water confidence in the pool with a qualified swim coach at Helston Leisure Centre. As an STA partner school, children will be offered the opportunity to progress through the STA stage system. This will support all of those children who lack water confidence or are unable to swim 25 metres with a progressive programme of swim teaching. Like other STA partner schools, who have carefully evaluated their swim offer, we will focus these sessions to support children who are currently unable or are likely to be unable to be confident swimmers by year 6 without an intensive programme of swim training. Where possible, these will consist of 6 x 1-hour sessions of swim training. Children who come to school already water confident will not be asked to repeat what they have already learnt but instead be offered the next stage on the progression which will support them to be water confident in an open water environment.
Open water swim training and surf lifesaving skills
Swim training in open water environments require children to be confident swimmers (able to swim over 25 metres) and over the age of 8. This ensures that they will be physically robust enough to meet the challenges of weather, wind and tide. Children ready for this stage will be offered an intensive programme of surf lifesaving skills, typically a day or half a day each year until they leave. This will involve shore-based risk management and theory followed by open water-based skill application. We use a variety of partners to achieve this which include: Children's Sailing Trust, RNLI, Hayle Surf Lifesaving Club, Global Boarders and Elemental.
Open water sport specific focus
We recognise that children in Cornwall are more likely to take part in water-based sports and leisure activities. We work hard to offer the opportunity for children to take part in sailing and alternative water sports activities with partner organisations like The Children's Sailing Trust and Sithians Lake Water Sports Centre.
All children over the age of 8 will have the opportunity to take part in a sailing based after school club or water-based activity at school camp which can be accessed on either an annual or biannual basis. In the case of the Children's Sailing Trust, returning children will be offered the opportunity to progress through the RYA sailing stage system.
This part of the offer will also cater for those children in KS2 who may still be developing their water confidence in the pool. We are able to do this because of the enhanced provision these organisations provide with safety boats, buoyancy aids etc.
Competitive Sport
At Sithney CP School we believe in the promoting fun and competitive sport and as such we are members of the Helston Sports Cluster which provide an excellent programme of sporting competitions. Competition helps to build the children's resilience, determination and team work skills which transfer into every aspect of their learning. The importance of which is outlined in the quote below from the Youth Sport Trust;
"Competitive sport develops so many life skills – dealing with success and failure, working as part of a team, self-reflection and self-discipline.  These skills are so important for young people, not only on the running track or sports field, but also in the classroom and in life once they leave school. "
Sithney CP School children complete a range of level 1, 2 and 3 sporting challenges through the partnership with the Helston Sports Cluster and attendance at a number of Cornwall School Games events throughout the year.
Healthy Active Lifestyles
Intent
Gaining a full understanding and experience of the outdoors and nature is fundamental to building a child's knowledge and understanding of the world around them. Sithney School is fully committed to providing pupils with meaningful experiences for curriculum enrichment through hands-on learning in the outdoors.
We run a progressive programme of outdoor learning throughout a child's journey through school. This starts at EYFS and culminates in Year 6 as the children are supported to develop skills, experiences and healthy living in the natural world throughout their time at school. Gaining a deep connection with nature and enhanced responsibility for the care of the environment is central to this extensive programme. We aim to offer this in additional to the recommended 2 hours of physical education. Children will also benefit from enhanced physical activity through active playtimes, personal best challenges, Mile of the Day, after school clubs and competitive sporting opportunities.
Implementation
The Outdoor Learning programme encompasses a range of environments to enable the children to gain a broader and fuller experience and understanding. By the time a child reaches Year 6 they will have benefitted from exposure to the following environments and contexts:
Forests and woodland areas
Coastal, beach and tidal zones
Rivers and waterways
Ponds, lakes and reservoirs
Moorland and open countryside
Historic sites
We offer two programmes of study which are progressive and build year by year to ensure that pupils leave our school as well rounded, skilled and experienced in their abilities to confidently and respectfully access the 'great outdoors'. Adults leading sessions will have received Wild Tribe Outdoor Practitioner training or relevant alternative Outdoor Learning experience / qualifications.
EYFS Programme
Starting in Early Years the EYFS programme incorporates 18 sessions through the Reception Year. All sessions are designed to closely link to the Prime and Specific areas of learning and development of the EYFS curriculum. This forms the foundation element of our Outdoor Learning offer where children gain a clear understanding of the boundaries and behaviour expectations of the outdoor learning programme whilst developing their knowledge and use of a variety of tools and equipment. Children start this programme accessing half day sessions prior to building to full day long learning experiences. By the end of the EYFS programme the children will have a strong foundation and the building blocks needed to move through the KS1/KS2 programme of study.
 KS1/KS2 Programme
In Years 1-6 children take part in a tailored series of Outdoor Learning which focus on the one of the following key areas:
Traditional Forest School skills
Team Challenges
National Curriculum Focus
Each year group will take part in three outdoor learning sessions per year. Each session will be a full day with one taking place in the Autumn, Spring and Summer terms. This ensures that children gain valuable experiences of the outdoors through the changing seasons. By the end of Year 6 each child would have received a further 18 days of Outdoor Learning experiences which culminate in a final challenge 'The Final Frontier' at Year 6 which enable the children to showcase all that they have learnt. This comprehensive programme teaches the children about utilising outdoor spaces to build structures, make tools and create products, in addition to developing navigation and leadership skills.
Impact
Throughout the children's Outdoor Learning programme, they work towards The Wild Tribe Achievement Award which is their own personalised journey of achievements and where the children work towards their bronze, silver and gold awards.
The aim of the award is to develop the child as a rounded individual; a child that has fun, grows in confidence, learns new life skills and gains an appreciation of nature. These children will be able to cope with successes and failures and will have a positive outlook on life. It is divided into 3 levels, Bronze, Silver and Gold and within each level there are four strands:
Health and Wellbeing
Volunteering and Leading
Life Skills
Respecting and Enjoying the Environment
To complete a level, the child will need to take part and have signed off a number of elements in each strand. Many of the elements involve being outdoors. Once the four strands have been completed, the child MUST take part in the Adventure Challenge to complete that level of the award.
In addition to measuring impact through the Wild Tribe Achievement Award, we undertake pupil conferencing, session evaluations and parent/pupil/teacher questionnaires. Teachers' plan and link outdoor learning objectives to the National Curriculum therefore enabling them to map, assess and track pupil progress across a variety of subject areas.
Through this holistic Outdoor Learning programme, we aim for all children to leave school as responsible, resilient custodians of themselves and the environment. We aim to develop children who will have the skills to be able to thrive in the outdoors whilst having the confidence to apply this learning to all areas of their existing and future studies / lives.